Monuments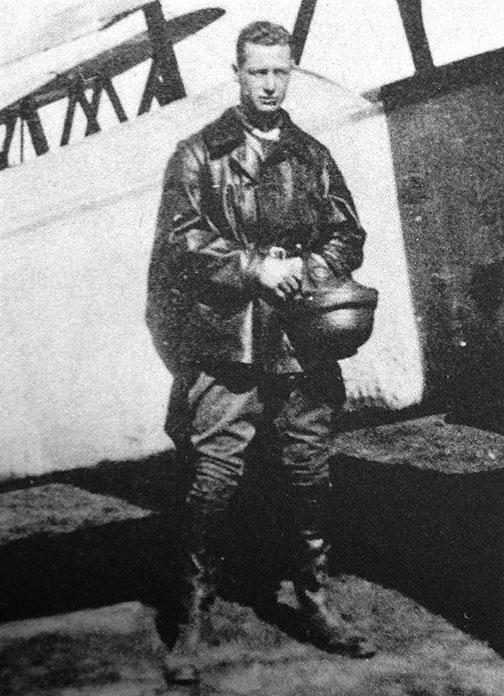 Name:
Hobart Amary Hare 'Hobey' Baker
Unit:
103rd Aero Squadron
Date of Death:
1918-12-12
Cemetery:
West Laurel Hill Cemetery, Bala Cynwynd Penns
Decoration:
Croix de Guerre
Comments:
Ice hockey and Football star from a wealthy family that joined the armed forces as an escape in 1916. Was eventually deployed to France where he got four kills as a pilot and eventually got his own sqaudron. On December 21, 1918 Baker received orders to return home. He took a final flight in a recently fixed plane, but the engine cut out when he was in the air and he crashed.

From the Dept of Defense website:
n 1913, his final season, Baker was named captain of the football team. He finished his senior year in 1914 with a winning record of five wins, two losses and one tie.
In hockey, the Princeton Tigers finished the 1911-12 season eight wins and two losses, and in Baker's final hockey season that concluded in 1914, Princeton won the national championship with a ten-and-three record.
Baker was noted for his good sportsmanship. After each hockey game, it was said he shook hands with each of the opposing team's players.
In 1916, two years after graduation, Baker joined an aviation unit in New York City that was tasked with training civilians who were interested in passing the reserve military aviator flying test and receiving commissions in the Army's aviation section of the Signal Corps. Baker, an aviator, enjoyed flying even more than playing sports.
On April 6, 1917, the United States entered World War I. That summer, Baker was part of a group of soldiers who were among the first to arrive in Europe. After training in the United Kingdom, he traveled to France where his achievements as a pilot were as illustrious as his collegiate sports record.
In April 1918, Baker joined the 103rd Aero Squadron in France. He downed his first German aircraft the following month and was awarded the French Croix de Guerre medal for valor.
That summer he joined the 13th Aero Squadron. He downed another aircraft and was given command of the 141st Aero Squadron's 26 pilots and 180 enlisted service members.
In October 1918, just four years after graduating from Princeton, Baker was promoted to captain. He shot down two more aircraft on Oct. 28 and Nov. 5.
The war ended Nov. 11, 1918.
A man in an aviator uniform poses for a photo. On Dec. 21, 1918, Baker took his final flight from the 141st, based in Toul, France. His aircraft reportedly had mechanical difficulties and crashed, killing Baker.
Baker was inducted into the U.S. Hockey Hall of Fame in 1973 and the College Football Hall of Fame in 1975. He is the only person ever to be inducted into both.
The Hobey Baker Award was established in 1981 and is awarded annually to the best player in National Collegiate Athletic Association hockey.