Monuments
American Flyers Memorial (Polish –Soviet War 1919-1920)
7th "Kosciuszko" Squadron Plaque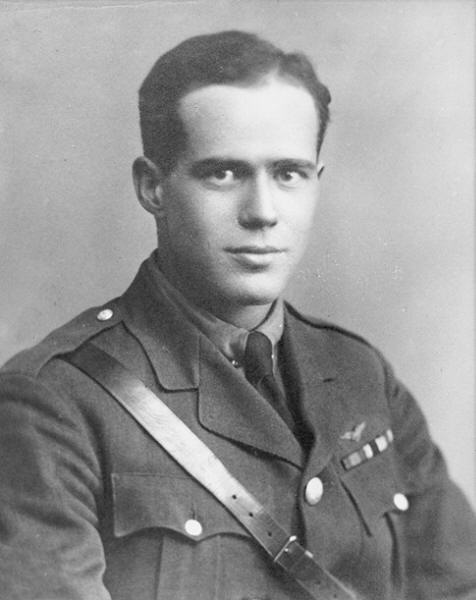 Unit:
Kosciuszko Squadron
Date of Death:
1919-11-22
Cemetery:
Lyczakowski Cemetery, Lwów, Ukraine
Decoration:
War Order of Virtuti Militari (Poland)
Comments:
LT Pike was born in Newburyport MA, to Edmund Pike and Mary Warner (Caldwell) Graves. He graduated from Middlesex School in Concord, Massachusetts, Class of 1907, and from Harvard University, Class of 1913. On July 9, 1917 he enlisted as a cadet in the Royal Flying Corps in Canada to avoid a delay in getting into a US flying program. He was commissioned a 2LT in the RFC on October 29, 1917. Later he was assigned as an instructor in aerial gunnery at Camp Taliaferro, Hicks Field, Fort Worth, Texas. He was one of the first pilots to do elaborate stunts in a Curtiss. In early spring, 1918, he was transferred to the Officers' School of Special Flying at Armour Heights, North Toronto, where he was promoted to 1st lieutenant in May, 1918. He served in France from November 5, 1918 through July, 1919. He then volunteered for the Kościuszko Squadron for the new state of Poland and flew Albatross aircraft in patrols over the front in the Lwów area. On November 22, 1919, Lwów celebrated the first anniversary of its liberation from the Ukrainians. On this occasion, four pilots of the Kosciuszko Squadron participated in an air show. One of them was Edmund Graves. Unfortunately, while performing acrobatics over the city in an Albatros D.III fighter, he had an accident--his aircraft lost its right wing during a double roll at 150 feet. He managed to bail out and pull his parachute ripcord, but he was too close to the ground and was killed instantly on impact. The funeral of Lieutenant Edmund Graves was held on November 24, 1919, with high honors by the Polish government. His funeral procession was attended by thousands of people. He is buried in Lwów in the Cemetery of the Defenders of Lwów (a part of Lyczakowski Cemetery), one of three American pilots bured there.