Monuments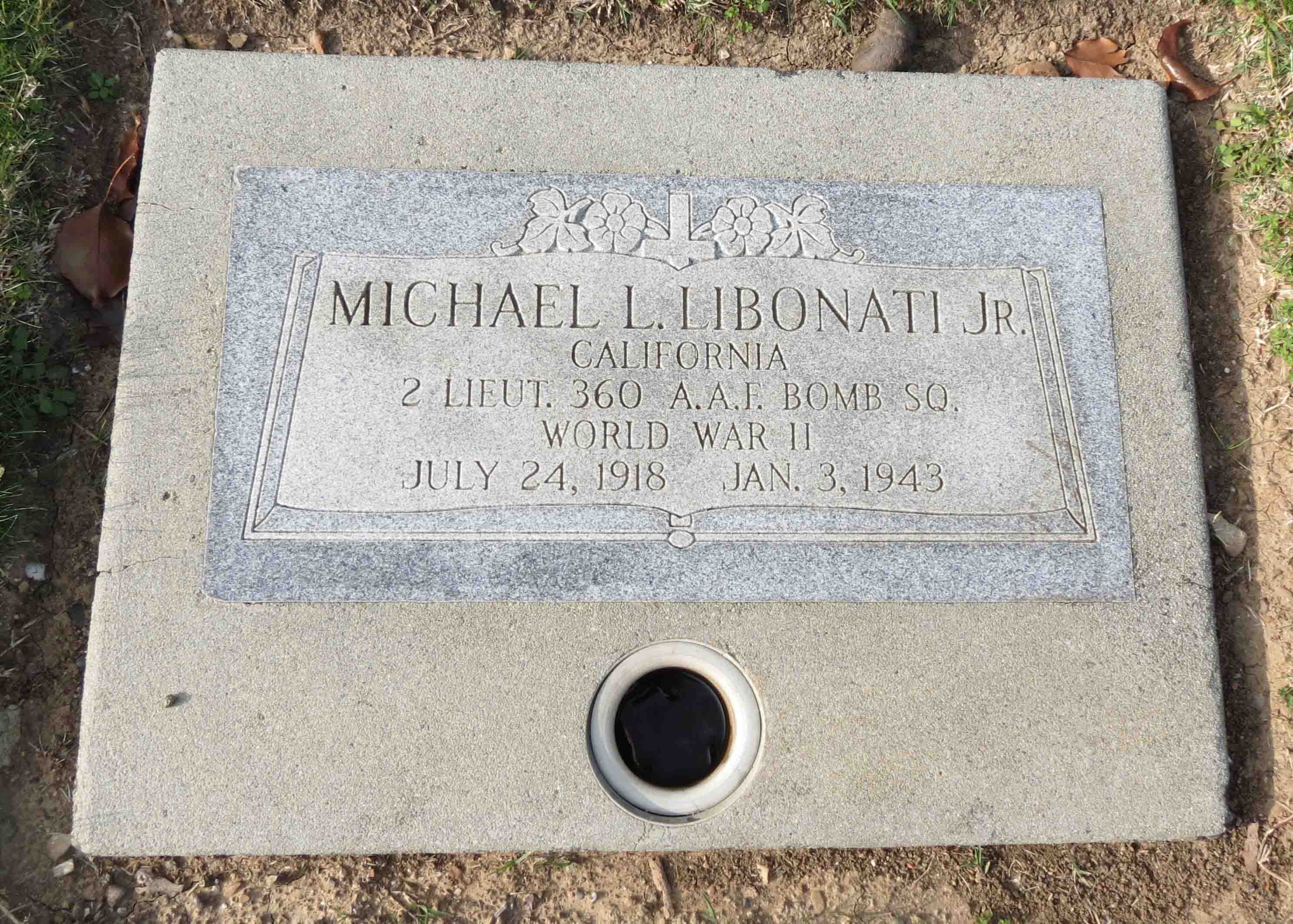 Name:
Michael Lawrence "Mike", Jr. Libonati
Unit:
360th Bomber Squadron, 303rd Bomb Group, Heavy
Date of Death:
1943-01-03
Cemetery:
Vacaville-Elmira Cemetery, California
Comments:
2nd Lt Michael L. Libonati, bombardier of the B-17 41-24620 "Snap! Crackle! Pop!", took off from Molesworth, Cambridgeshire, UK on a bombing mission over the "Flak City" of St Nazaire. The target was a torpedo storage area near the submarine pens. Once over the target area, heavy flak and fighter attacks damaged the plane and started a fire on board. Only three crew members managed to bail out, one without a parachute.