Monuments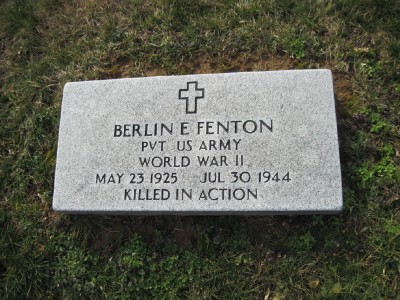 Unit:
6th Armored Division
Date of Death:
1944-07-30
Cemetery:
East Liberty Cemetery, Lynx, Ohio
Comments:
Berlin E. Fenton was born on May 23, 1925. He served in the 86th Cavalry Reconn Squadron, 6th Armored Division as a Private during World War II. He died in the Brehal region in France during Patton's push into the area on July 30, 1944 at the age of 19 and is now buried in the East Liberty Cemetery, Lynx, Adams County, Ohio, USA.