Monuments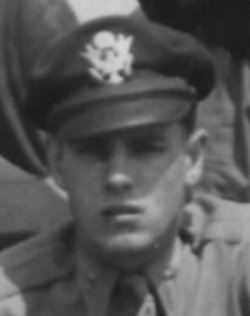 Name:
Lawrence Miller Wolf
Unit:
358th Bomber Squadron, 303rd Bomb Group
Date of Death:
1944-08-15
Cemetery:
Restland Memorial Park, Dallas, Texas
Comments:
2nd Lt Lawrence M. Wolf, bombardier of the B-17 43-37838 "Fearless Fosdick", took off from station 107 in Molesworth, Cambridgeshire, UK at 0700 on a bombing mission over Wiesbaden with 38 other planes. "Fearless Fosdick" was part of the Low Group. After a successful bombing run executed under intense flak fire, the formation came under attack by 20 to 25 German Fw-190s fighters on the return leg. It was 1145 and they were about 45 miles from their target, their fighter escort out of sight. During the ferocious attack that saw the loss of nine aircraft from the Low Group, Lt Wolf received shrapnel from a 20mm cannon hit on the "Fearless Fosdick". He immediately lost consciousness. The navigator, Lt Krouskup, tended to him for the ten minutes it took him to die. The plane then crashed in flames, the rest of the crew bailing out and escaping back to the UK. Wolf's body was removed by the Germans and initially buried in the Cimetiere de l'Est de Reims before being repatriated back to the US.