Monuments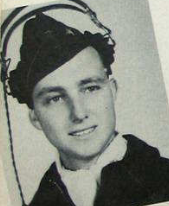 Name:
Harry L. Fesselemyer
Unit:
109th Tactical Recon Squadron, 67th Tactical Recon Group
Date of Death:
1944-08-15
Cemetery:
Normandy American Cemetery, France
Decoration:
Air Medal with 11 Gold Stars
Comments:
1st Lt Harry L. Fesselemyer, pilot of the P-51 Mustang 43-12329, took off from A-9D in Le Molay on an armed reconnaissance mission over Argentan/Domfront. Around 1315, Fesselemyer was on a low-altitude strafing run when he collided with the ground, perhaps due to a flak shell. His plaque indicates he was flying a Piper L4 Grasshopper when his squadron was equipped with F-6 P-51s.