Monuments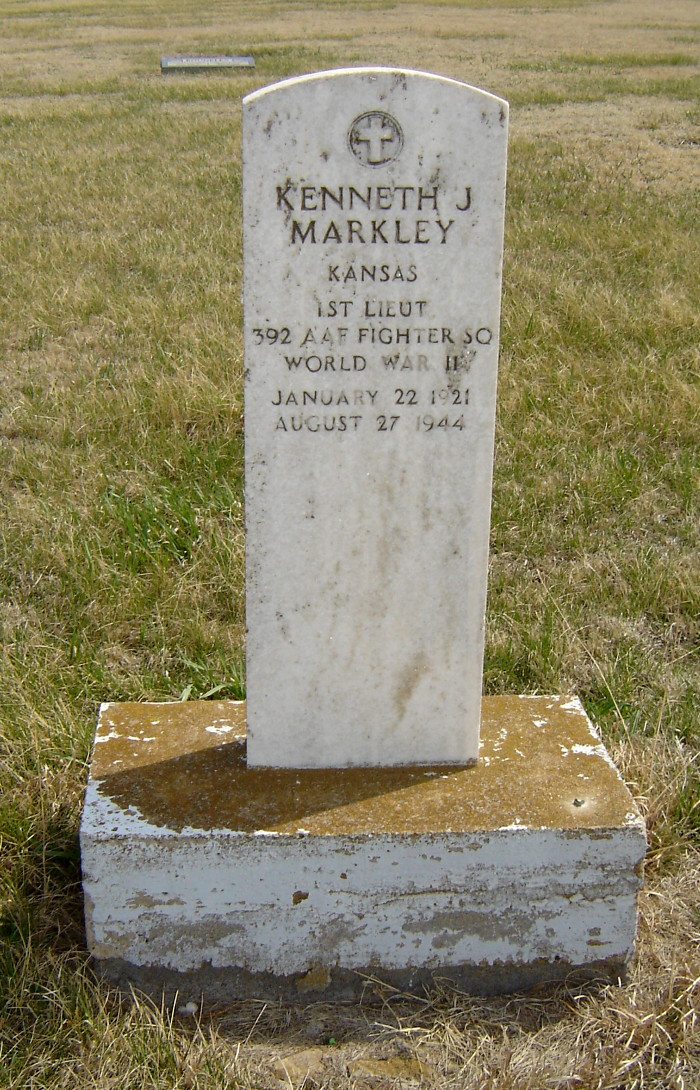 Unit:
392nd Fighter Squadron, 367th Fighter Group
Date of Death:
1944-08-27
Cemetery:
Prairie Grove Cemetery, Lincoln County, Kansa
Comments:
1st Lt Kenneth J. Markley, pilot of the P-38 Lightning 42-104125, took off from A-2 Cricqueville on a sweep over the Bourges sector. He was shot down by flak at 1145. His crash was observed by his wingman 2nd Lt Walter A. Kines.