Monuments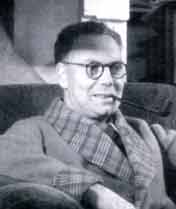 Date of Death:
1944-07-18
Cemetery:
Private cemetery in Creuzier-le-Vieux, France
Decoration:
Purple Heart with Oak Leaf Cluster
Comments:
George A. Aubrey was born in Northampton, Massachusetts in 1893. He entered the Army as a captain and served as company commander during WWI, eventually being promoted to the rank of major. He sustained multiple injuries in September 1918 at the Battle of Saint-Mihiel, and was discharged soon after. Following his military service, he married Frenchwoman Alberte Viette in 1919 before moving to the United States to study engineering. Two years later in 1921, he returned to France where he worked as an automotive engineer with General Motors France before starting his own business. He had two sons, Norbert and Guy. Aubrey was an active member of the newly founded American Legion, and his participation in the organization increased prior to the start of WWII. He served as Post Representative to the Department of France in 1930, Post Historian in 1931, was a member of the Post Executive Committee from 1933 to 1934, Post Commander in 1938, and Department of France Commander from 1939 to 1940. When WWII broke out, Aubrey led Legion efforts to organize the American Volunteer Ambulance Corps and made weekly radio broadcasts to the United States. He actively encouraged American involvement in the war and helped to continue Legion activity despite the fast-approaching German forces. When France fell in 1940, Aubrey was one of only 500 Americans left in Paris, and he was forced to flee less than a year later. From his new location south of Paris near Saint Amand-Montron, he continued his efforts by remaining in contact with the Allied forces, organizing a group of maquis fighters (his code name was LAFAYETTE), and assisting the Free French in North Africa until his death in July 1944. Aubrey was killed in the commune of Bétête when driving home from a meeting with other French Resistance leaders. After coming across a German unit, Aubrey and passengers in his car opened fire but were easily overtaken by the Germans. Aubrey was shot multiple times by machine gun fire, however, he managed to hide secret documents detailing Resistance plans before he was killed. He was buried in a nearby family vault but was moved to a cemetery in Creuzier-le-Vieux on May 5, 1948 for permanent, proper burial. Aubrey was posthumously awarded the French Croix de la Légion d'Honneur and is honored on plaques at Place des Etats-Unis and Pershing Hall in Paris. There is also a street named after him in Saint Amand-Montron where he is an honorary citizen. Each year since his reburial, dedicated French citizens have held a ceremony at his grave site to honor his service and sacrifice.