Monuments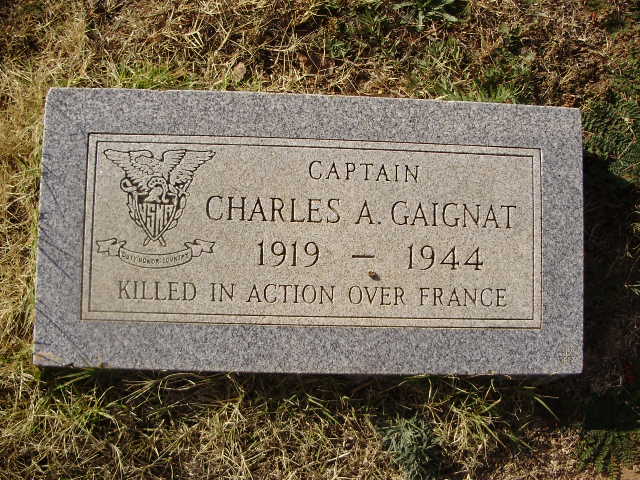 Name:
Charles Arthur Gaignat
Unit:
485th Fighter Squadron, 370th Fighter Group
Date of Death:
1944-07-23
Cemetery:
Tahoka Cemetery, Tahoka, Texas
Comments:
1st Lt Charles Arthur Gaignat, pilot of the P-38 Lightning 43-28411, took off from station 406 in Andover, Hampshire, UK on a bombing mission over the Limours train station. After their run a dogfight ensued against Fw-190 German fighters. Gaignat was shot down at 1930. His lifeless body was discovered hanging from his parachute two hundred fifty meters from there next to a swamp.