Monuments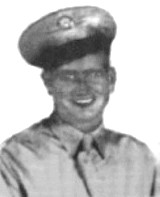 Name:
Hassel C. Whitefield
Unit:
344th Field Artillery Battalion, 90th Infantry Division
Date of Death:
1945-01-17
Cemetery:
Hanson Cemetery, Comanche County, TX
Decoration:
Distinguished Service Cross
Comments:
Born on 13 June 1920 in Scurry County, Texas, to Phylander J Whitefield (1883 - 1962) and Gertie Alice Steele Whitefield (1897 - 1955), the fifth of eight children. Whitefield came across Utah Beach on D-day with the 90th Division and fought his way across France, through Belgium, and into Luxembourg. He was in a Command Post in the home of the Schilling family during some intense enemy shelling. The five year old son Marcel bolted from the house into the street. SSG Whitefield ran after him to try to save him but they were both killed in the shelling.