Monuments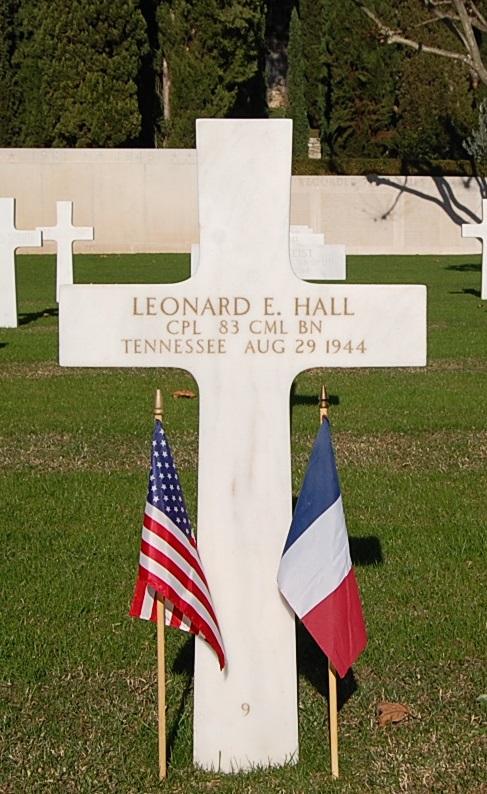 Unit:
83rd Chemical Battalion
Date of Death:
1944-08-29
Cemetery:
Rhone American Cemetery, Draguignan, France
Decoration:
Soldier's Medal, Purple Heart with Oak Leaf Cluster
Comments:
Leonard E. Hall served in the U.S. Army during World War II as a Corporal in the 83rd Chemical Battalion. He entered service in Tennessee. He died on August 29, 1944 during the invasion of southern France. He is now buried at Rhone American Cemetery and Memorial, Draguignan, Departement du Var, Provence-Alpes-Côte d'Azur, France.