Monuments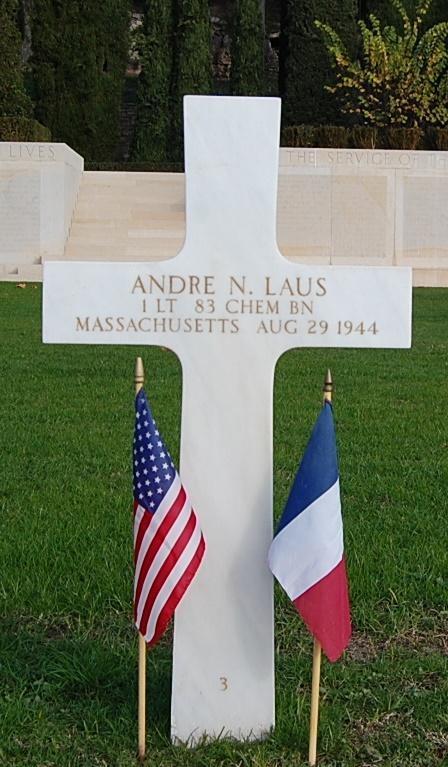 Date of Death:
1944-08-29
Cemetery:
Rhone American Cemetery, Draguignan, France
Decoration:
Distinguished Service Cross, Silver Star, Purple Heart, French Croix de Gue
Comments:
Andre N. Laus was born on 1915 in France. He served in the U.S. Army during World War II as a First Lieutenant in the 83rd Chemical Battalion. He entered service in Massachusetts. He died on August 29, 1944 during the invasion of southern France. He is now buried at Rhone American Cemetery and Memorial, Draguignan, Departement du Var, Provence-Alpes-Côte d'Azur, France.