Monuments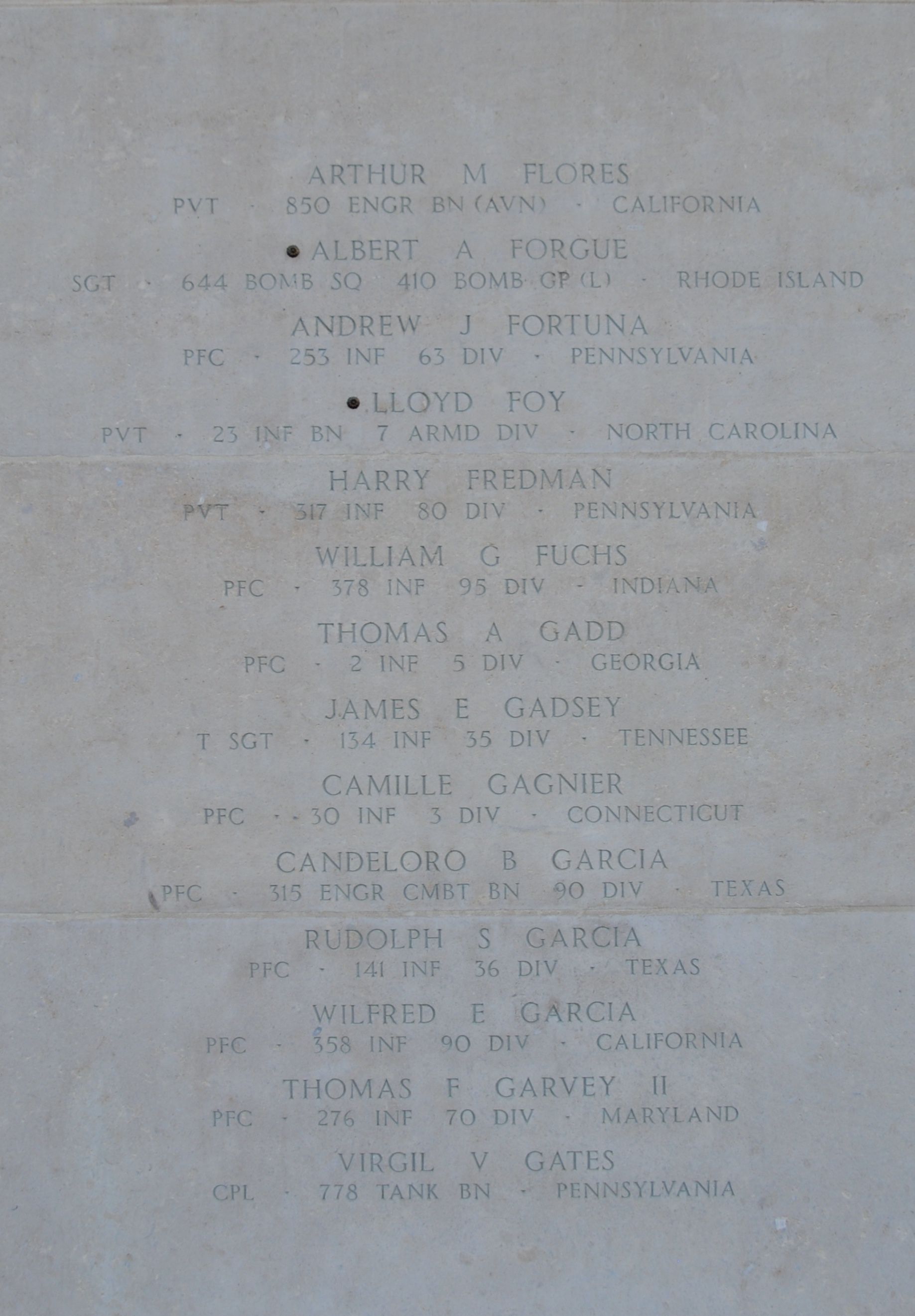 Rank:
Private First Class
Unit:
378th Infantry Regiment, 95th Division
Date of Death:
1944-11-18
Cemetery:
Lorraine American Cemetery, St Avold, France
Plot:
Tablets of the Missing
Decoration:
Silver Star, Bronze Star, Purple Heart
Comments:
When William G. Fuchs was born on April 7, 1913, in Warrick, Indiana, his father, Carl, was 35 and his mother, Lillie, was 26. On July 24, 1942, at the age of 29, he enlisted in the Army. He served in the U.S. Army during World War I as a Private First Class in 378th Infantry Regiment, 95th Infantry Division. He was declared Missing in Action on November 18, 1944 and is commemorated in Tablets of the Missing, Lorraine American Cemetery and Memorial, Saint-Avold, Departement de la Moselle, Lorraine, France. He also has a marker in Maple Grove Cemetery, Boonville, Warrick County, Indiana, USA.