Monuments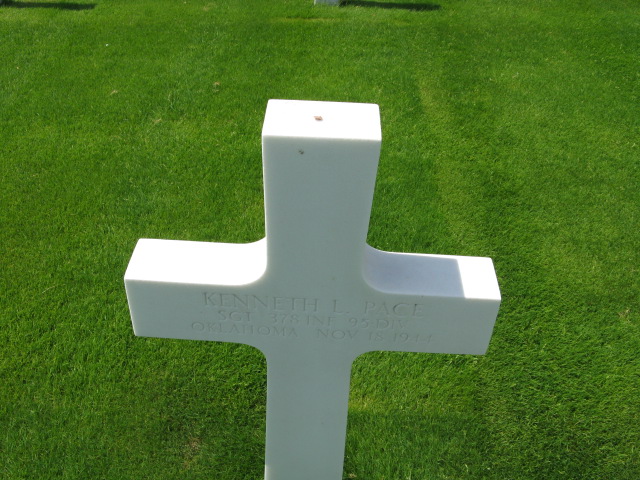 Unit:
378th Infantry Regiment, 95th Division
Date of Death:
1944-11-18
Cemetery:
Lorraine American Cemetery, St Avold, France
Decoration:
Silver Star, Purple Heart
Comments:
Kenneth L. Pace entered the military service in Oklahoma. He served in the U.S. Army during World War I as a Sergeant in the 378th Infantry Regiment, 95th Infantry Division. He was Killed in Action on November 18, 1944 and is now buried in Lorraine American Cemetery and Memorial, Saint-Avold, Departement de la Moselle, Lorraine, France.