Monuments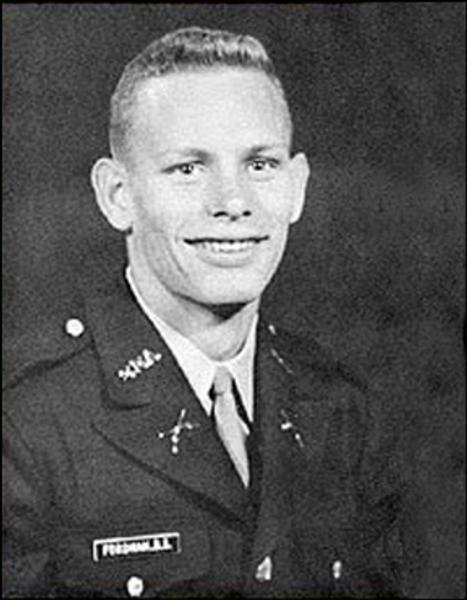 Name:
Benjamin Stephen Fordham
Unit:
3rd Battalion, 26th Marine Regiment
Date of Death:
1968-04-15
Cemetery:
Roselawn Cemetery, McAllen, Texas
Comments:
Born 13 February 1944 in Rochelle, Georgia. He enlisted in the Marines on 24 March 1967 at Quantico, VA, after attending school in Monterrey, Mexico while living there with his parents. A graduate of Baylor, he arrived in Vietnam on 5 Oct 67 and was a platoon leader in K Company, 3rd Battalion, 26th Marine Regiment, 3rd Marine Division. During Operation Pegasus his unit was at Hill 800--10 kms WNW of the Khe Sanh Airfield--as they were mortared by enemy forces. 1LT Fordham died as a result of fragmentation wounds from the mortar attached. He is buried in the Roselawn Cemetery in McAllen, Texas, and is honored on the Vietnam Memorial in Washington DC on Panel 50E, Line 3.