Monuments
Battle of Britain London Memorial
Battle of Britain Memorial - Capel-le-Ferne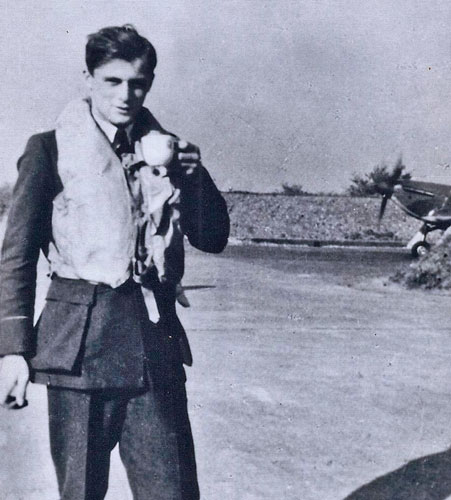 Name:
John Kenneth Haviland
Unit:
Royal Air Force (RAF)
Date of Death:
2002-07-01
Cemetery:
Saint Paul's Cemetery Ivy, Albemarle County, Virginia
Comments:
P/O J K Haviland: Born on 19th January 1921 in Mount Kisco, New York, John Kenneth Haviland was the son of a US Navy officer and an English mother. He spent a lot of his early life in England, going to school there and and enlisting in the RAF Reserve in July 1939. Called up on 1st September 1939 he completed his flying training at 10 FTS and was posted to No 1 Army Co-Operation squadron at Old Sarum near Salisbury. In August 1940 he volunteered for Fighter Command and ended up with 151 Squadron flying Hurricanes. A mid-air collision on 24th September resulted in a force-landing at Waddington. Haviland served throughout the war, doing tours as an instructor, intruder operations and bomber support. He was awarded the DFC on 16th February 1945. After the war he settled in Canada, later becoming a Professor at the School of Engineering, Virginia University in the USA on aerospace projects. He died on 1st July 2002. Of the ten US volunteers in the Battle of Britain he was the only one known to have survived the war (the fate of D D Brown is unsure though he does not appear in casualty lists). Background from the Battle of Britain London Memorial Website.