Monuments
Battle of Britain London Memorial
Battle of Britain Memorial - Capel-le-Ferne
Eagle Squadron Memorial (RAF Kirton)
ISOB Keough (Wall of Honor-MIA)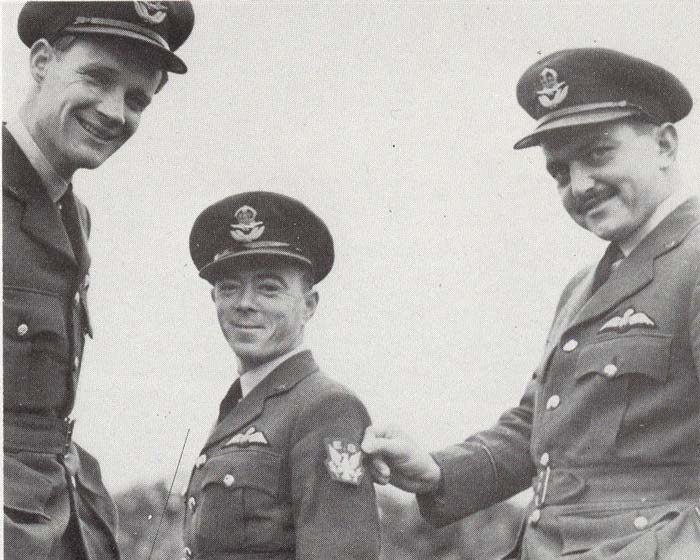 Name:
Vernon Charles "Shorty" Keough
Unit:
71st Eagle Squadron
Date of Death:
1941-02-15
Cemetery:
Runnymede Memorial, Englefield Green, Runnymede Borough, Surrey, England
Comments:
P/O V C Keough: Veron Charles 'Shorty' Keough was an American citizen from Brooklyn, New York and by 1939 had extensive flying and parachuting experience in the air shows that travelled across America. He travelled to Europe intending to fight for Finland against Russia. Arriving after the Finnish war ended he then enlisted (with his close friends Eugene Tobin and Andrew Mamedoff) in the French Air Force but the chaotic conditions resulting from the German invasion resulted in them being shunted around France without ever being allocated a squadron or aircraft. Seeing that all was lost they managed to join the last ship from the port of St Jean-de-Luz and join the RAF in England. Following Spitfire conversion training at 7 OTU Hawarden Keough was sent to No 609 Squadron on the 8th of August 1940 at Middle Wallop. He shared in the destruction of a Do17 on the 15th of September. At 4' 10" Keough was the smallest pilot in the RAF and had to use two cushions in his Spitfire to see out of the cockpit. On the 19th of September 1940 Keough (plus his two friends) were the first pilot arrivals at the newly-formed 71 'Eagle' Squadron at Kirton-in-Lindsey, Lincolnshire. Shorty" was lost on 15th February 1941, aged 29, while on convoy protection off Flamborough Head - he may have been a victim of disorientation in cloud or oxygen failure during the chase of a Heinkel. His body was not recovered and he is remembered on the Runnymede Memorial (Panel 33). Background from the Battle of Britain London Memorial Website. Other: Pictured in the center, Son of Charles Keough, and of Constance Theresa Keough, of Brooklyn, New York, U.S.A. Keogh had earned a civil pilots licence in America and was also a professional parachute jumper with over 500 jumps, performing at air shows across America. He joined the French Air Force towards the end of the Battle of France, but as France fell he came to England with his friends and fellow Americans Andrew Mamedoff and Eugene Tobin and joined the Royal Air Force in 1940. Keogh was the smallest pilot in the whole of the Royal Air Force, just 4'10". He had to use two cushions in his Spitfire to see out of the cockpit. On 15 February 1941, Keogh was on a convoy-protection mission off Flamborough Head, East Yorkshire. During the chase of a Heinkel He 111, he was last seen spinning off into the sea.