Monuments
Battle of Britain London Memorial
Battle of Britain Memorial - Capel-le-Ferne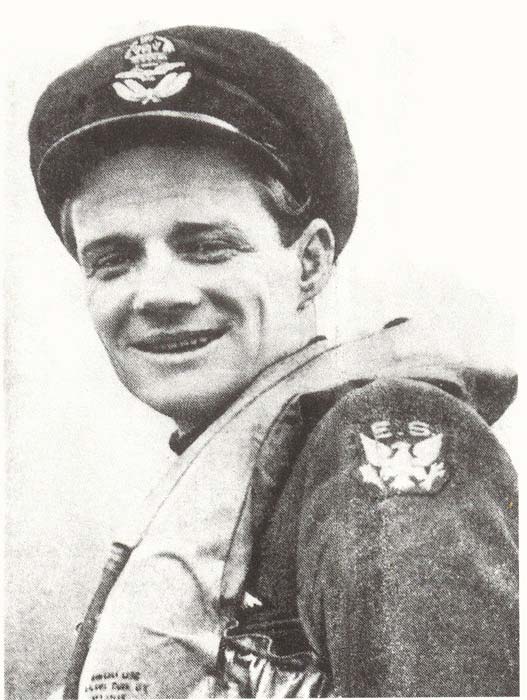 Name:
Eugene Quimby 'Red' Tobin
Unit:
71st Eagle Squadron
Date of Death:
1941-09-07
Cemetery:
BOULOGNE EASTERN CEMETERY (CWGC), ​​​ Pas De Calais, ​France
Comments:
P/O E Q Tobin: Eugene Quimby 'Red' Tobin, was born on 4th January 1917 in Salt Lake City and had signed up originally to fight for Finland against Russia. He arrived in Europe too late to participate. He was already a qualified pilot, having learned to fly in the late thirties, paying for his lessons by working as a guide and messenger at the MGM Studios in Hollywood. Once in France he enlisted (with his close friends Andrew Mamedoff and Vincent Keough) in the French Air Force but the chaotic conditions resulting from the German invasion resulted in them being shunted around France without ever being allocated a squadron or aircraft. Seeing that all was lost they managed to join the last ship from the port of St Jean-de-Luz and join the RAF in England. Following Spitfire conversion training at 7 OTU Hawarden Tobin was sent to No 609 Squadron on 8th August 1940 and was soon in action, sharing in the destruction of a Me110 on the 25th of that month and a Do17 on 15th September. On the 19th of September 1940 Tobin (plus his two friends) were the first pilot arrivals at the newly-formed 71 'Eagle' Squadron at Kirton-in-Lindsey, Lincolnshire. Tobin was killed near Boulogne in combat with Me109s on 7th September 1941 on 71 Squadron's first sweep over France. He was 24 years old and is buried in Boulogne Eastern Cemetery, France. Background from the Battle of Britain London Memorial Website.