Monuments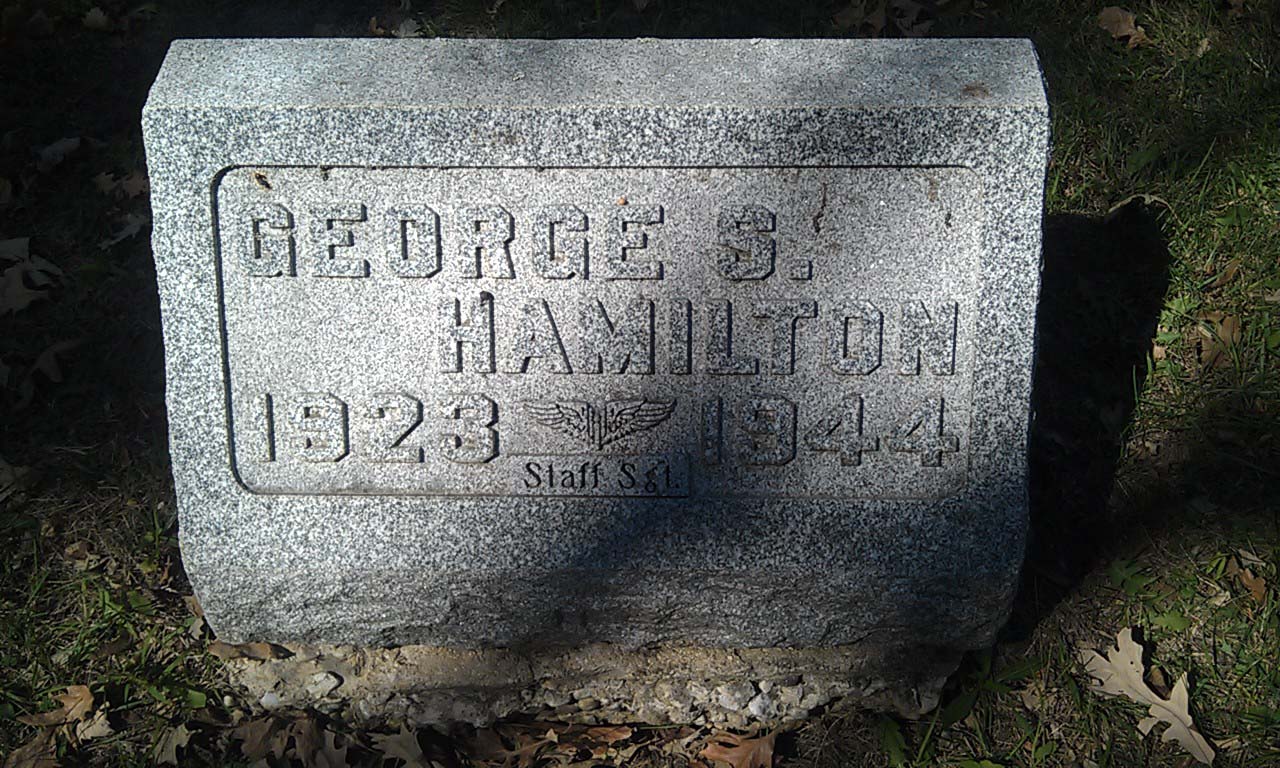 Unit:
791st Bomber Squadron, 467th Bomber Group, Heavy
Date of Death:
1944-05-08
Cemetery:
Bluff City Cemetery, Elgin, Illinois
Comments:
George S. Hamilton was born on January 23, 1923 in Elgin, Illinois. He was the son of George Michael Hamilton and Anna Louise Souster Hamilton. He attended St. Laurence school and in 1940 was graduated from Marmion Military Academy at Aurora, Illinois. He served as a Staff Sergeant and Right Waist Gunner in the 791st Bomber Squadron, 467th Bomber Group, Heavy on B24 #42-52445 aircraft during World War II. On April 22, 1944 while returning from bombing the railway marshalling yards at Hamm (Germany), the craft was shot at from the rear by ME-410 intruder aircraft of Kampfgeschwader 51, which had entered the landing pattern of returning aircraft. Seven men were killed and 3 men bailed out safely (including SSGT Hamilton). On May 8, 1944 he died of wounds received in action over Brunswick, Germany and was temporarily buried in the American Memorial cemetery at Cambridge, England. He is now buried in the Bluff City Cemetery, Elgin, Cook County, Illinois, USA.