Monuments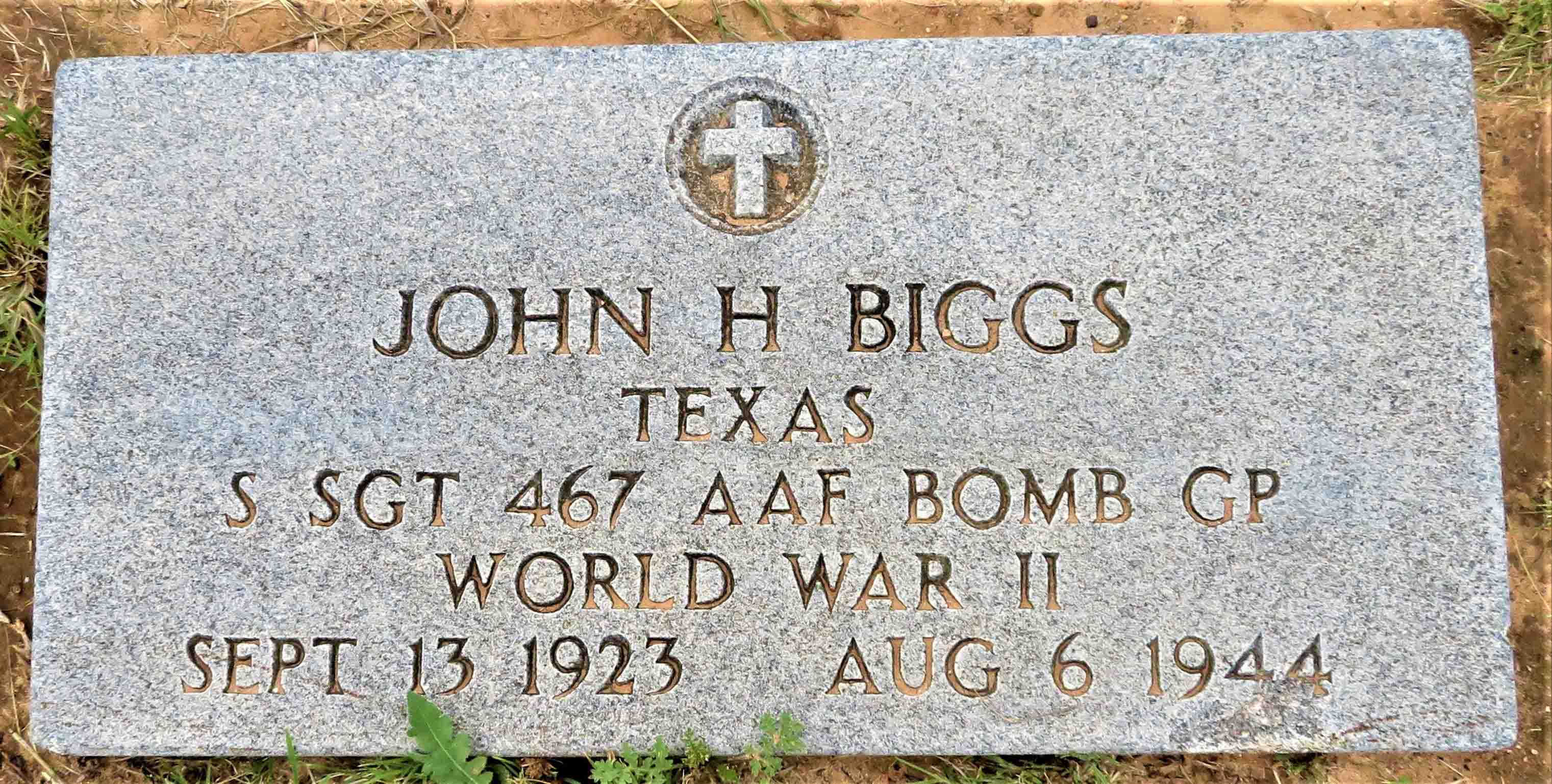 Unit:
791st Bomber Squadron, 467th Bomber Group, Heavy
Date of Death:
1944-08-06
Cemetery:
Snyder Cemetery, Snyder, Texas
Comments:
John Hilborn Biggs was born on September 13, 1923. He was the son of Arlie Porter Biggs and Lola Lee Ramsey Biggs. Prior to entering service in 1942, he was employed at the Rohr Aircraft Company in San Diego. He served as a Staff Sergeant and Left Waist Gunner in the 791st Bomber Squadron, 467th Bomber Group, Heavy on B24 #42-52445 aircraft during World War II. On April 22, 1944 while returning from bombing the railway marshalling yards at Hamm (Germany), the craft was shot at from the rear by ME-410 intruder aircraft of Kampfgeschwader 51, which had entered the landing pattern of returning aircraft. Seven men were killed and 3 men bailed out safely, including SSGT Biggs. SSGT Biggs died on August 6, 1944 aboard B-24H-15-CF 41-29421 "Wallowing Wilbert", which took a direct hit from flak in the right wing, two minutes before the target while on the bomb run. Three crew successfully bailed out and the ship is reported to have exploded in mid-air killing the remaining crew (one of them was John). SSGT Biggs died at the age of 20 and is now buried in the Snyder Cemetery, Snyder, Scurry County, Texas, USA.