Monuments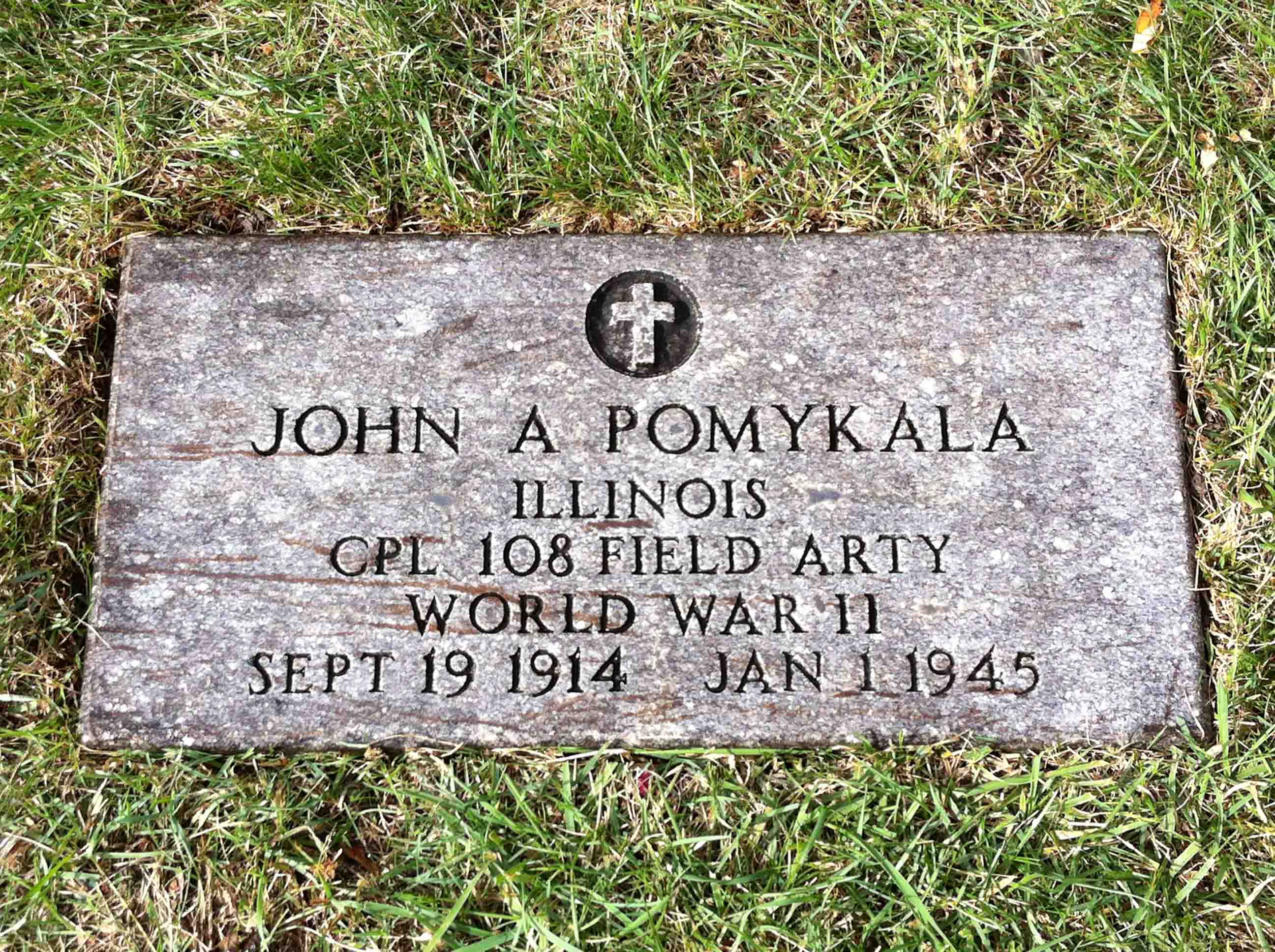 Unit:
108th Field Artillery Regiment, 28th Division
Date of Death:
1945-01-01
Cemetery:
Resurrection Catholic Cem. and Mausoleums, IL
Comments:
John A. Pomykala served in the 108th Field Artillery Regiment as a Corporal during World War II. He was killed in action at Luxembourg on January 1, 1945 and was initially buried in the Gerolstein town cemetery in Germany. His final resting place is in the Resurrection Catholic Cemetery and Mausoleums, Justice, Cook County, Illinois, USA.