Monuments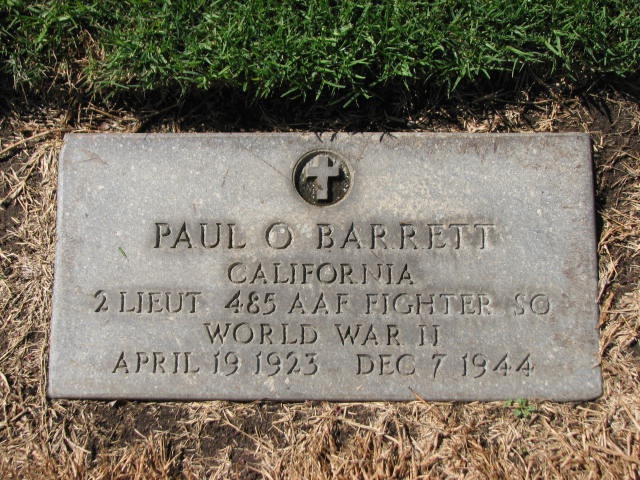 Unit:
485th Fighter Squadron, 370th Fighter Group
Date of Death:
1944-12-07
Cemetery:
Inglewood Park Cemetery, California
Plot:
Out. Gr., Div. D, LOT 482, Montcrest
Comments:
Paul Olin Barrett, aged 21, was born on April 19, 1923. He was the son of Frederick Oscar Barrett and Mabel Etta Potter Barrett. He served in the 485th Fighter Squadron, 370th Fighter Group as a Second Lieutenant during World War II. 2LT Barret's plane went down in Kirschweiler near Gerolstein, Germany. He was taken to the town hospital in Gerolstein for treatment of his severe injuries by Dr. Luy, but later, he died in the hospital. 2LT Barrett was initially buried in the Gerolstein town cemetery and is now buried in the Inglewood Park Cemetery, Inglewood, Los Angeles County, California, USA.