Monuments
437th Troop Carrier Group Plaques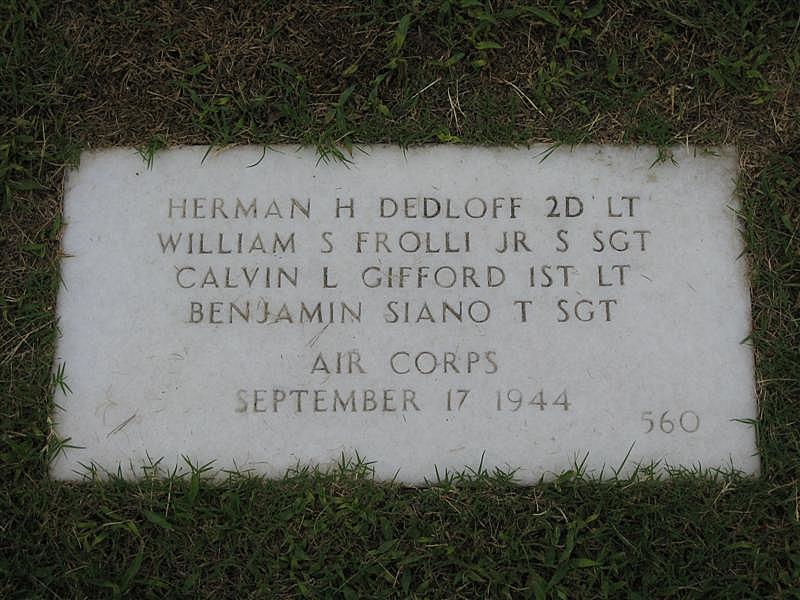 Unit:
84th Troop Carrier Squadron, 437th Troop Carrier Group
Date of Death:
1944-09-17
Cemetery:
Chattanooga National Cemetery, Tennessee
Comments:
Calvin L. Gifford was born on April 9, 1916. He served in the 84th Squadron, 437th Troop Carrier Group as a First Lieutenant during World War II. He was stationed in England and was the Pilot of the C-47A #42-100676 "Little Satchel" cargo plane when it was shot down by flak while on a glider town mission on September 17, 1944. The plane crashed in Luyksgestel, Netherlands. 1LT Gifford is buried now in the Chattanooga National Cemetery, Chattanooga, Hamilton County, Tennessee, USA. Together with his grave are SSGT Frolli, 2LT Dedloff, and TSGT Siano.