Monuments
437th Troop Carrier Group Plaques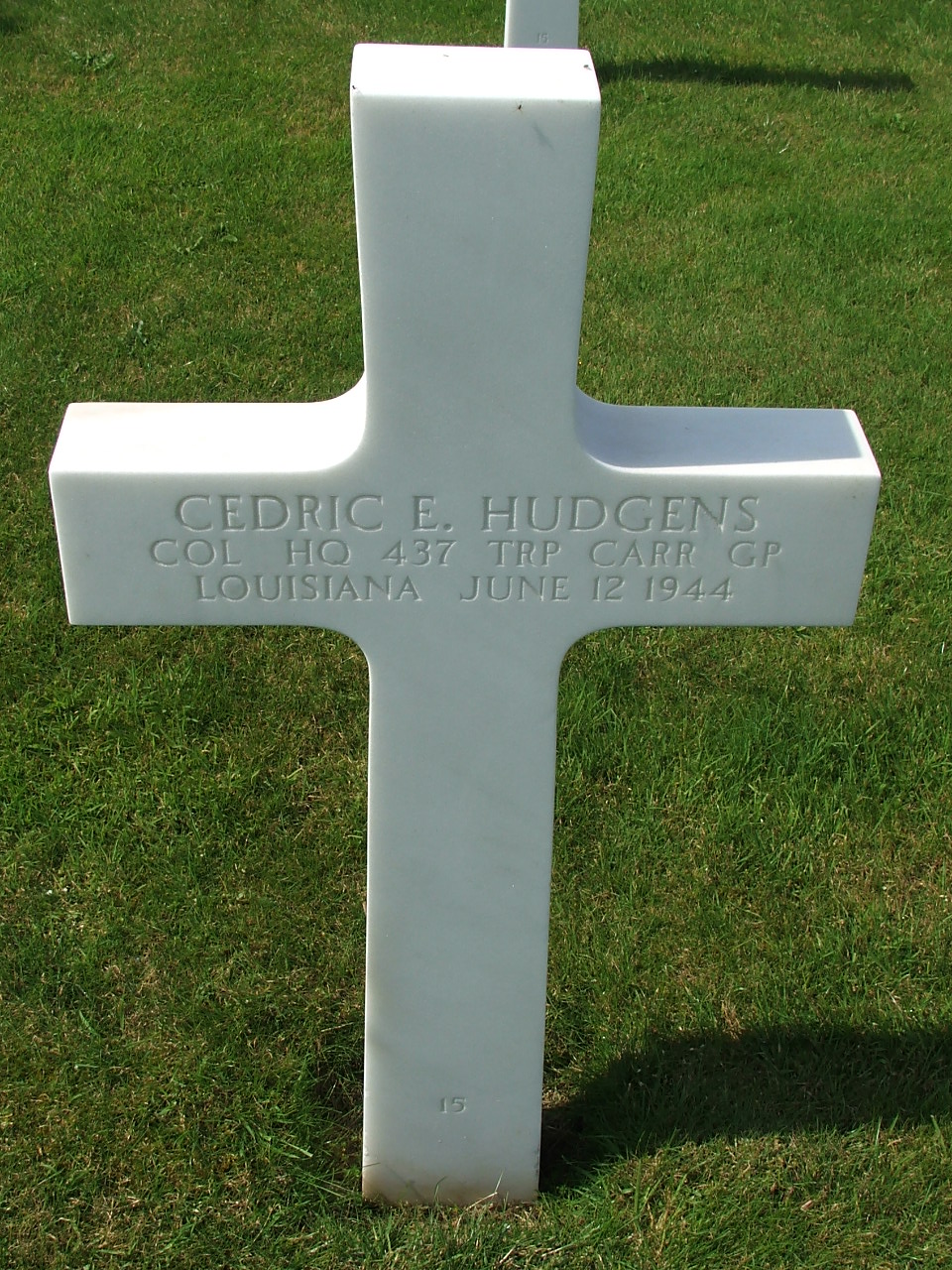 Name:
Cedric Elston, Sr. Hudgens
Unit:
437th Troop Carrier Group
Date of Death:
1944-06-12
Cemetery:
Cambridge American Cemetery, United Kingdom
Decoration:
Distinguished Flying Cross
Comments:
Cedric Elston Hudgens, Sr. was born on March 3, 1912 in Louisiana. He was the son of Henry Walter Hudgens and Elizabeth Epsy Cobb Hudgens. Cedric received his wings at Kelly field in June, 1935, and later was with the old 22nd Observation Squadron at Brooks field. He had served as an executive officer in England and Africa, and was promoted to Colonel.

Col Hudgens served with the Headquarters, 437th Troop Carrier Group during World War II. He died on June 12, 1944, at the age of 32, suddenly from natural causes six days later upon his return to his base in England without injury following the invasion. He is buried now in the Cambridge American Cemetery, Cambridge, United Kingdom.
Source of information: www.findagrave.com, www.abmc.gov