Monuments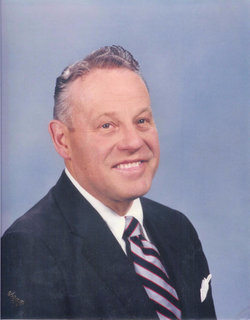 Name:
John Godlove Kormann
Unit:
17th Airborne Division
Date of Death:
2015-04-29
Cemetery:
Rock Creek Cemetery Washington, District of Columbia, District of Columbia
Comments:
John Gorman served born in New York in 1924 and served in the 17th Airborne Division during Operation Varsity.

FROM FIND A GRAVE:John Godlove Kormann, a long-serving diplomat and retired Army Colonel who received the State Department's Award for Heroism and the French Legion d'Honneur died April 29, 2015. Col. Kormann contributed to US military and diplomatic efforts for more than three decades, across four continents. Col. Kormann served as a combat paratrooper in WWII, dropping into Germany with the 17th Airborne Division in Operation Varsity and also fought at the Battle of the Bulge. He was awarded the Legion of d'Honneur for his war service and subsequent work with the Army's Counter Intelligence Corps (CIC), apprehending ranking Nazis and war criminals. Col. Kormann's Foreign Service career included serving in Benghazi, Libya 1966-68, when, as the Officer-in-Charge, he defended the US Embassy during the Six Day War and oversaw the evacuation by air of 450 Americans, for which he received the state Department's Award for Heroism medal. He also served in Manila, Philippines from 1962-66, and as the Deputy to the US Ambassador to Egypt 1974-75. He was the Politico-Military Advisor in the State Department supervising military assistance programs to 18 countries, from 1969-72, and retired following a role as the Chairman of an Inter-Agency Advisory Group to improve coordination and reporting from overseas of the state and defense Departments, as well as the CIA and FBI. Col. Kormann was the national president of the 17th Airborne Division Association, and is the founder of the "Scions of the 17th Airborne". His adventurous life is recorded in the book, Echoes of a Distant Clarion: Recollections of a Diplomat and Soldier. Col. Kormann was born in New York City in 1924. He graduated from Columbia University, where he received BA and MA degrees in Public Law and also attended the US Army War College. He is survived by his wife, Elsa Wells Kormann of Chevy Chase, Maryland; two children, Matthew Kormann of Glenwood, Maryland and Andrea Kormann Lowe of London, England and eight grandchildren. His elder son, Wells Bradford Kormann, died in 2005, 10 years prior to the day that Col. Kormann was called home.