Monuments
SSGT Klinger and PFC Monts Plaque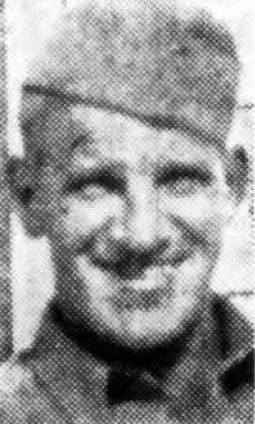 Unit:
85th Cavalry Recon Squadron, 5th Armored Division
Date of Death:
1944-08-09
Cemetery:
Brittany American Cemetery, France
Comments:
When Edward E. Klinger was born in 1914 in New York, his father, Herman, was 37 and his mother, Caroline, was 41. He had five brothers and three sisters. He enlisted in the Army on June 2, 1941, prior to the war, in Buffalo, New York. He was noted, at the time of his enlistment, as being employed in a machine shop and also as Single, without dependents.

Edward served as a Staff Sergeant, 85th Cavalry Reconnaissance Squadron, 5th Armored Division, U.S. Army during World War II. He was killed near Courcival, France in an ambush while driving along a country road. SSGT Klinger is now buried in the Brittany American Cemetery, Montjoie Saint Martin, France.
Source of information: www.findagrave.com, www.ancestry.com, www.abmc.gov