Monuments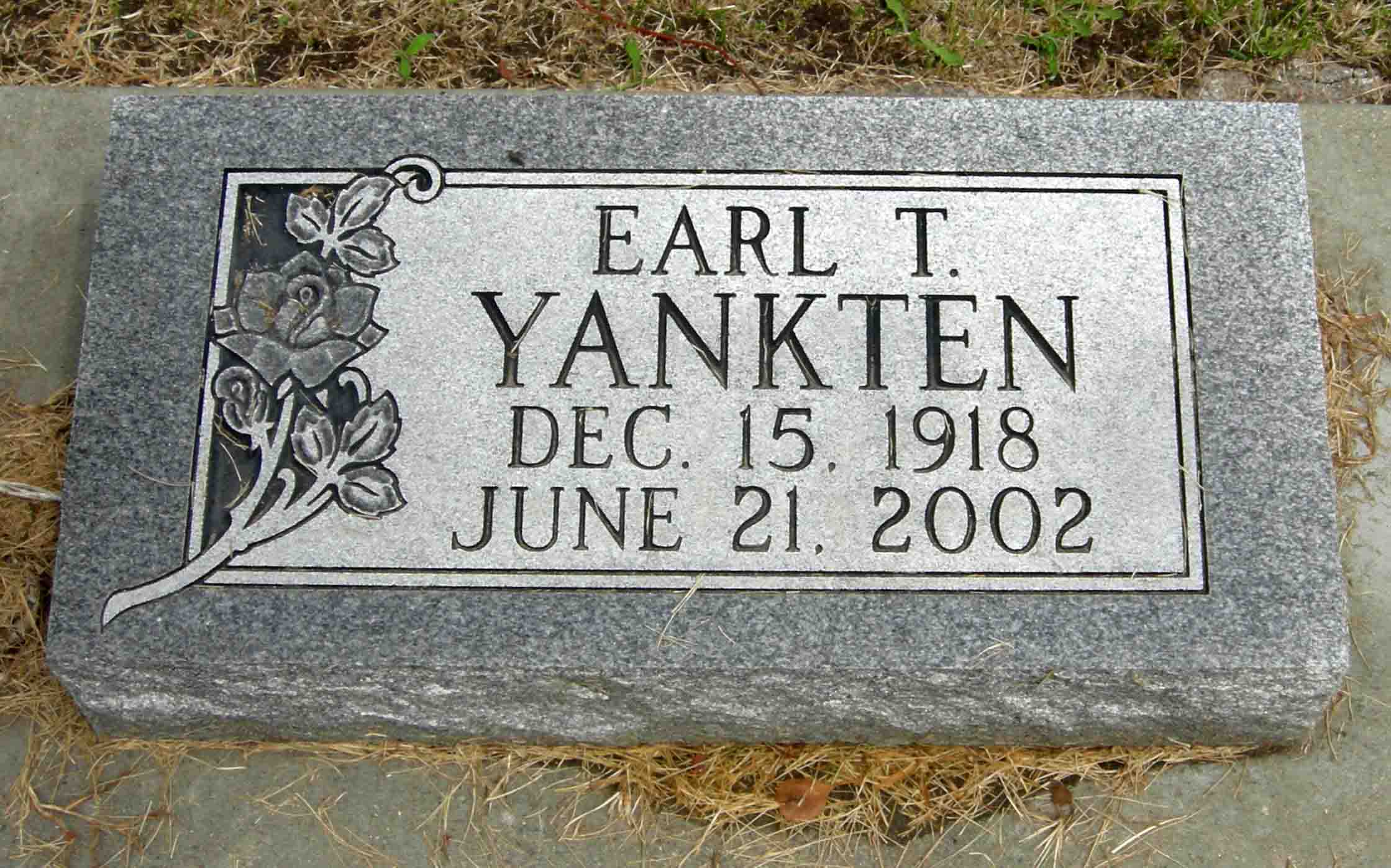 Name:
Earl Theodore Yankten
Unit:
532nd Bomber Squadron, 381st Bomb Group
Date of Death:
2002-06-21
Cemetery:
Grand Island Cemetery, Grand Island, Nebraska
Comments:
Earl Theodore Yankton was born on December 15, 1918, in Grand Island, Nebraska. He was the son of Theodore F. Yankten and Lena Mary Helena Blochowitz Yankten. He served in the 532nd Bomb Squadron, 381st Bomb Group, as a Technical Sergeant and Top Turret Gunner/Engineer on the B-17 #42-97594 "Dry Gulcher" during World War II.

Their plane had left Ridgewell Airfield near the village of Shalford and was carrying incendiary bombs which it was to drop on the V2 rocket factory and launch site at Peenemunde in NE Germany. An electrical fault is thought to have caused a fire shortly after take-off and the plane crashed and exploded in a field next to St Andrew's Church, Shalford. Nine of the American crew parachuted to safety but Staff Sgt Harold Norris, the tail gunner, was trapped and died. TSgt Yankten survived the war.

After being discharged, he traveled the United States for many years as an ironworker for Local Twenty One. He married Betty Ann Sinsel in 1984 in Lexington and the couple then farmed near Grand Island, retiring in 1984. Yankten died on June 21, 2002, at the age of 83, and is now buried in the Grand Island Cemetery, Grand Island, Hall County, Nebraska, USA.
Source of information: www.findagrave.com, www.alamy.com