Monuments
Fr Ignatius Maternowski Memorial Window
Father (Chaplain) Maternowski Memorial- 508th PIR
Father Maternowski Memorial Info Sign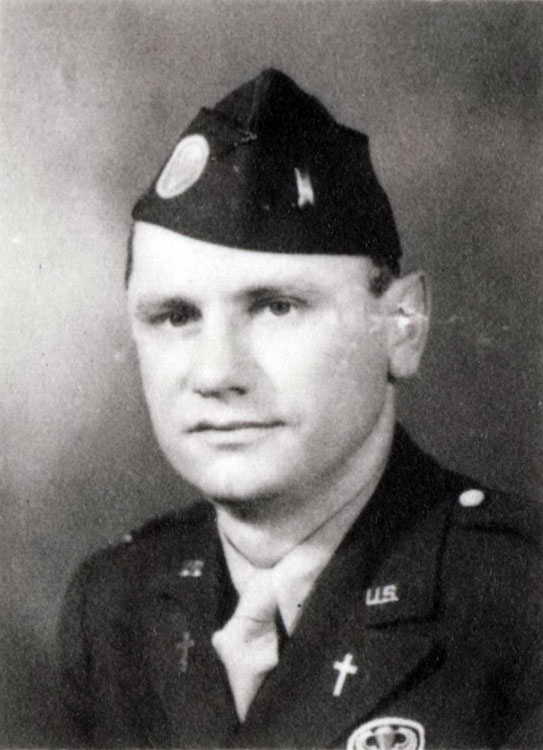 Name:
Ignatius P. Maternowski
Unit:
508th Parachute Infantry Regiment
Date of Death:
1944-06-06
Cemetery:
Mater Dolorosa Cemetery, Massachusetts
Comments:
Fr. Maternowski was born in Holyoke, Massachusetts on March 28, 1912. After graduation from Mater Dolorosa Parochial School in 1927, he attended St. Francis High School in Athol Springs, NY, where he was a member of that school's first graduating class in 1931. He entered the religious Order of the Franciscan Friars Conventual and professed his first vows as a friar in 1932. After pursuing further studies, he was ordained a priest by Bishop Thomas O'Leary of the Diocese of Springfield on July 3, 1938, in the chapel of Saint Hyacinth College and Seminary, Granby, Massachusetts. He began his ministry as a parish priest, and then, once his ability as a preacher was recognized, his superiors assigned him to preach parish missions and retreats.

After the outbreak of World War II, Fr. Ignatius responded to the need for service as a military chaplain, enlisting in the U.S. Army in 1942, and later volunteering to become a member of the 508th Parachute Infantry Regiment of the 82nd Airborne Division.

In the predawn hours of June 6, 1944, Conventual Franciscan Father Ignatius Maternowski parachuted behind German lines near Guetteville, France, a small village in Normandy, with the men of the U.S. Army's 82nd Airborne Division.

His company's mission was to secure bridges to make the Allied invasion of Normandy faster and easier, but it was no simple task, especially after the paratroopers were scattered in the drop zone and came under fire.

By nightfall, Father Maternowski was dead, believed to be the only U.S. military chaplain killed in the invasion on D-Day. He was 32 years of age, in the 5th year of his priesthood. He is now buried in the Mater Dolorosa Cemetery, South Hadley, Hampshire County, Massachusetts, USA. His name is commemorated on memorials in Holyoke, MA; Athol Springs, NY; Arlington National Cemetery, VA; London, England, and Normandy, France.

In collaboration with the World War II Chaplains Memorial Foundation, the Franciscan Friars Conventual of the Our Lady of the Angels Province have begun promoting Fr. Ignatius Maternowski's cause for canonization.
Source of information: www.osvnews.com, newsletter.companionsofstanthony.org, olaprovince.org