Monuments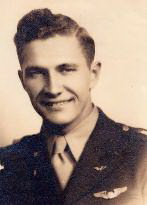 Unit:
22nd Fighter Squadron, 36th Fighter Group
Date of Death:
1945-03-15
Cemetery:
Arlington National Cemetery, Arlington, Arlington County, Virginia
Comments:
Frank Fazekas was born on March 21, 1922, in Trenton, New Jersey. He was the son of John Fazekas and Julia Labas Fazekas.

Frank graduated from Trenton Central High School, Trenton, New Jersey, in 1940, with plans to become an aviation cadet. On March 31, 1942, he enlisted in the Army Air Corps, entering service from Trenton, NJ. In early 1943 during Advanced Fight Training operating the AT-6 Texan aircraft, he was stationed at Craig Field, Selma, Alabama. In March 1943, while stationed at Craig Field, he married Theresa "Yuhas" Fazekas. They had one child.

Upon completion of training Lt Frank, was deployed to the ETO based in the UK, assigned to the 22nd Squadron, 36th Fighter Group, operating from RAF Kingsnorth, USAAF Station 418, located near Ashford, Kent, England.

On May 27, 1944, while on a mission over northern France, his Thunderbolt P-47D-11-RE #42-75253 crashed less than 1 mile north of the village of Buysscheure, France. The crash was observed by 2Lt Charles H Nott. His statement was "Lt Fazekas was flying in formation about 10,000 feet. He made gentle diving turns from his formation. He kept losing altitude and suddenly his ship broke into a tight spiral just before he hit the ground. The ship exploded instantly. He made no radio call and showed no sign of consciousness. There was plenty of time for jumping but the pilot was not seen to make any attempt to do so."

However, at the time of the crash, the damage was so severe that the Germans could not identify the plane or its pilot. Postwar graves registration had no better success positively identifying this plane or pilot at this site and deemed it unrecoverable.

In July 2015, the University of Wisconsin-Madison became involved in this investigation and the eventual archaeological excavation of this site positively identifying this as Lt Fazekas' Thunderbolt from recovered machine guns with serial numbers attributed to his plane, as well as physical remains later positively identified by the Defense POW/MIA Accounting Agency (DPAA) as those of Lt Fazekas. He was given his final resting place on March 28, 2018, at the Arlington National Cemetery, Virginia. His name is permanently inscribed on the Tablets of the Missing, Ardennes American Cemetery, Neupré, Belgium. He also has a cenotaph in the Riverview Cemetery, New Jersey.
Source of information: www.findagrave.com, www.abmc.gov, www.fieldsofhonor-database.com, francecrashes39-45.net