Monuments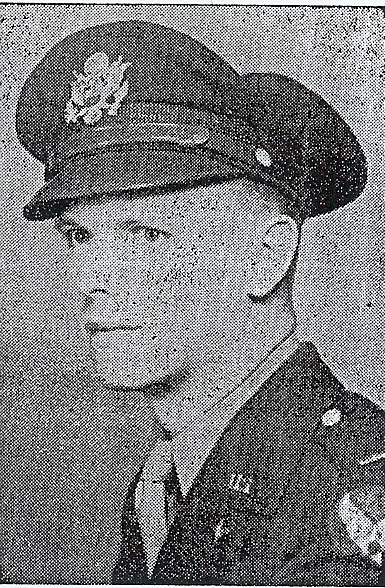 Name:
Lester Bryan Brooks
Date of Death:
1944-06-01
Cemetery:
Westview Cemetery, Carrollton, Ohio
Comments:
Lester Bryan Brooks, aged 23, was born on September 27, 1920. He was the son of L. G. Bryan Brooks and Twila Mae Preston Brooks and was married to Genevieve E Rutledge Peterson. Lester graduated from Carrollton High School in the class of 1939. He enlisted in the air corps on February 2, 1943, and received his wings on November 3, 1943, at George Field, Illinois. He qualified as a pilot of a B-17 bomber. Before being assigned overseas he was stationed at McDill Field, Florida. His preliminary training was received at Fletcher Field, Miss., and Maxwell Field, Alabama.

F/O Brooks was a Pilot on the B-17 #97862 aircraft in World War II. The plane left Newfoundland, Canada, and crossed the Atlantic via Iceland bound for Northern Ireland. A low, thick cloud hung over the city of Belfast and the crew decided to divert to the airfield at Nutts Corner, Co. Antrim. While in a holding pattern, the crew became disorientated and crashed into the slope of Cavehill. Their plane burst into flames on the hillside causing bombs and ammunition to explode; all men aboard were killed. The members were interred in the Lisnabreeny Former American Military Cemetery in England. The cemetery closed in 1948 and their remains were exhumed and transferred. F/O Brooks is buried now in the Westview Cemetery, Carrollton, Carroll County, Ohio, USA.
Source of information: www.findagrave.com, wartimeni.com