Monuments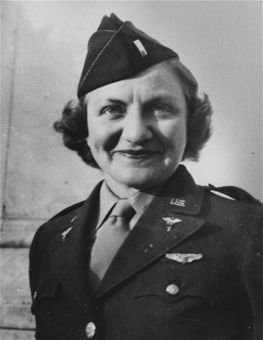 Unit:
802nd Medical Air Evacuation Squadron
Date of Death:
1944-11-01
Cemetery:
Rhone American Cemetery, Draguignan, France
Decoration:
Distinguished Flying Cross, Air Medal with 4 Oak Leaf Clusters, Purple Hear
Comments:
1st Lt Aleda E. Lutz was on board the Douglas C-47 42-92700 during its transport mission between Luxeuil and Istres, responsible for the fifteen wounded Allied and German soldiers on board. Due to fog, rain, and frost, the pilot lost his bearings and crashed at 1430, killing all aboard. Lutz became the first US operational casualty in WWII. At the time of her death, Lutz was perhaps the most experienced flight nurse in the U.S. military service. She had the most evacuation sorties (196), most combat hours flown by any flight nurse (814) and the most patients transported by any flight nurse (3500+). Lutz was awarded the Air Medal four times, and was posthumously awarded the Distinguished Flying Cross—the second woman (after Amelia Earhart) to receive it. Lutz has been honored with an 800-patient hospital ship—the USAHS Aleda E. Lutz—and a C-47 cargo plane christened Miss Nightingale III in her honor. In 1990, Saginaw Veterans Hospital was rededicated as the Aleda E. Lutz Department of Veterans Affairs Medical Center.