Monuments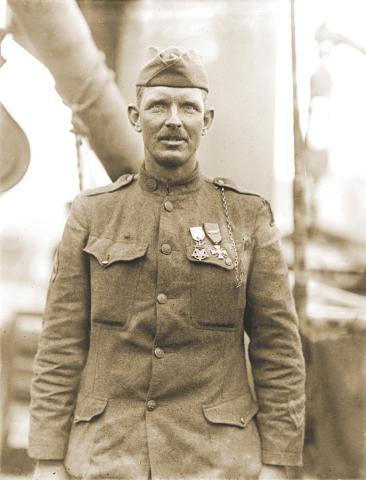 Unit:
328th Infantry Regiment, 82nd Division
Date of Death:
1964-09-02
Cemetery:
Wolf River Cemetery (Paul Mall, TN)
Decoration:
Distinguished Service Cross, Medal of Honor
Comments:
Sergeant Alvin C. York is famed for his actions on October 8, 1918 during WWI. Sergeant York lead his sparse patrol to take out enemy machine gun nests, to ultimately capture 132 Germans. Sergeant York's story was turned into a movie, Sergeant York (1941).