Monuments
T/Sgt Peregory National Guard Memorial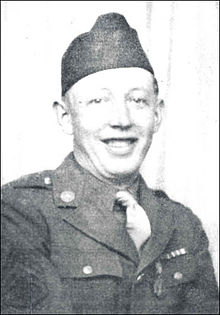 Unit:
116th Infantry Regiment, 29th Division
Date of Death:
1944-06-14
Cemetery:
Normandy American Cemetery,Colleville-sur-Mer
Decoration:
Medal of Honor, Soldier's Medal, Purple Heart
Comments:
Born April 10, 1916 in Esmont, Virginia. Lied about age and enlisted in VA National Guard at age 15. Was awarded the Medal of Honor for capturing 35 German soldiers using bayonets and grenades. Was awarded the Soldier's Medal for saving a drowning soldier.