Monuments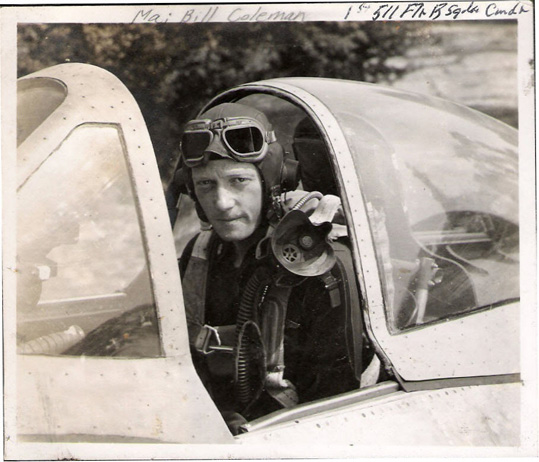 Name:
William G. "Bill" Coleman
Unit:
Headquarters, 405th Fighter Group
Date of Death:
1944-08-15
Cemetery:
Brittany American Cemetery, St. James, France
Decoration:
Silver Star, Distinguished Flying Cross, Air Medal with 15 Oak Leaf Cluster
Comments:
Major William G. "Bill" Coleman, pilot of the P-47 Thunderbolt 42-26405, took off from A-8 Picauville on a ground support mission over Flers. He had previously served and been shot down in the Pacific, subsequently serving as an infantryman on Bataan and flight instructor in Florida. Having asked for and received a reassignment to a combat front, he earned his Silver Star during Operation Sea Lion. On August 15th, he was shot down at 7000 feet by a direct flak hit. He died at 1840, unable to bail out until the last second. His body was found some 50 feet from the wreckage.