Monuments
10th Mountain Division Monument- Monte Belvedere
10th Mountain Division- Italian Alpini Peace Monument
10th Mountain Division Monument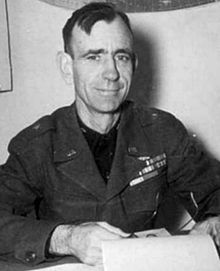 Unit:
10th Mountain Division
Date of Death:
1978-08-07
Cemetery:
Arlington National Cemetery, Arlington, Virginia
Decoration:
Medal of Honor
Comments:
"ALWAYS FORWARD" was his mantra. Awarded Medal of Honor with the 3rd Infantry Division in WW1; Commander of the 10th Mountain Division in 1945 in Italy. Born in China, September 27, 1892, he earned the Medal of Honor for service in World War I while serving as First Lieutenant, 10th Field Artillery, 3rd Division, American Expeditionary Force, near Greves Farm, France, on July 14-15, 1918. The Medal was actually issued to him in 1919. General Hays commanded the 10th Mountain Division in the European Theater of Operations in World War II. He died on September 7, 1978 and was buried in Section 11 of Arlington National Cemetery. MEDAL OF HONOR: HAYS, GEORGE PRICE Rank and organization: First Lieutenant, U.S. Army 10th Field Artillery, 3d Division. Place and date: Near Greves Farm, France, 14-15 July 1918. Entered service at: Okarche, Oklahoma. Born: 27 September 1892, China. G.O. No.: 34, W.D., 1919. Citation: At the very outset of the unprecedented artillery bombardment by the enemy, his line of communication was destroyed beyond repair. Despite the hazard attached to the mission of runner, he immediately set out to establish contact with the neighboring post of command and further establish liaison with 2 French batteries, visiting their position so frequently that he was mainly responsible for the accurate fire therefrom. While thus engaged, 7 horses were shot under him and he was severely wounded. His activity under most severe fire was an important factor in checking the advance of the enemy.