Monuments
Battle of Britain London Memorial
Battle of Britain Memorial - Capel-le-Ferne
ISOB Donahue (Wall of Honor-MIA)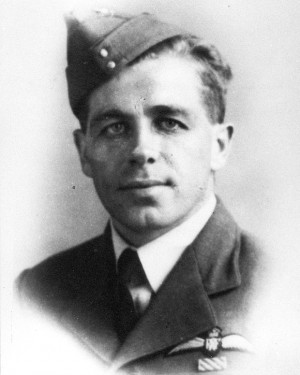 Name:
Arthur Gerald "Art" Donahue
Unit:
71st Eagle Squadron
Date of Death:
1942-09-11
Cemetery:
Runnymede Memorial Englefield Green, Runnymede Borough, Surrey, England
Decoration:
Distinguished Flying Cross (UK)
Comments:
P/O A G Donahue: Arthur Gerald Donahue was born in St Charles, Minnesota, America in 1913. He learned to fly privately and had his private and commercial pilot's licenses before he was 19 and for several years he instructed trainee pilots, gave pleasure flights and did some barnstorming. In June 1940 he heard that pilots were being enlisted in Canada for the RAF. He travelled to Canada and, claiming to be Canadian, was accepted and ten days later sailed for the UK. Six days after landing he was at 7 OTU Hawarden. He joined No 64 Squadron at Kenley on the 3rd of August 1940. On the 5th of August 1940 he landed at Hawkinge with serious damage following a combat with Me109's off the French coast. He was wounded on the 12th of August 1940 at 17:40hrs over the South Coast when he baled out of his burning Spitfire I (X4018) with injuries to the right leg and burns. After some time in hospital he rejoined No 64 Squadron in mid-September. On the 29th of September 1940 he was posted to No 71 Squadron, newly-reformed at Church Fenton from American volunteers. With no operations being flown Donahue was posted away on October the 23rd at his own request and he rejoined No 64 Squadron. Donahue was then posted to Singapore in late 1941. He was awarded the DFC on the 27th of March 1942. After being wounded fighting the Japanese he returned to England and after recuperating was posted to 91 Squadron as a flight commander. Back in action on 11th September 1942 he intercepted a Ju88 off Ostend in Spitfire Vb BL511 and shot it down but return fire caused his engine to overheat and he was forced to ditch in the Channel off Gravelines. Despite extensive searching he was not found and is commemorated on the Runnymede Memorial (panel 65 ). Background from the Battle of Britain London Memorial Website.